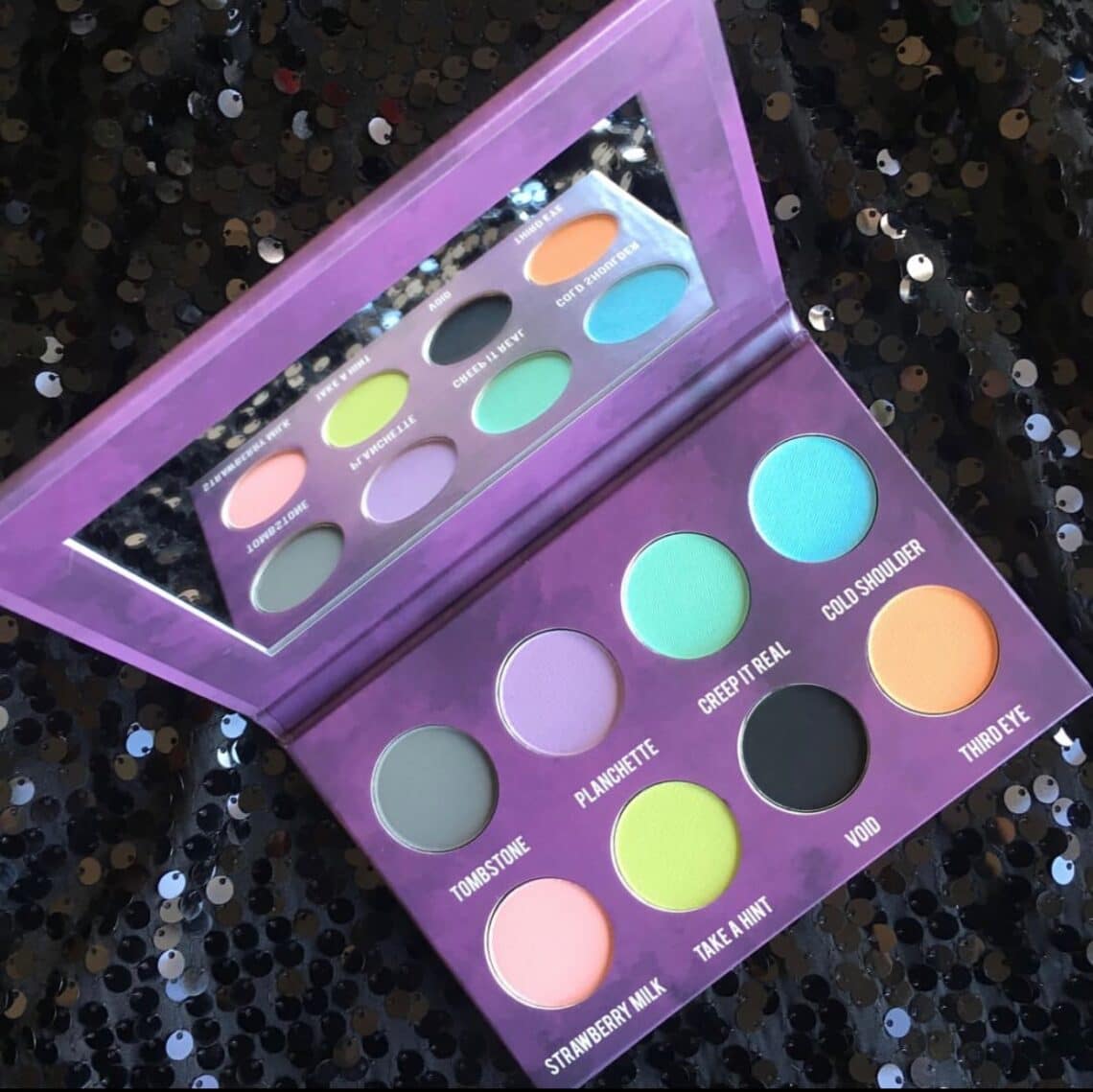 Favorite Cruelty Free Indie Brands
June 11, 2020
Indie brands are difficult to navigate, especially in the cruelty free space. One of the reasons why I don't talk about them a lot is because it is difficult to narrow down their cruelty free status and whether or not they have vegan options. If you've been following me for awhile, you will know that I used to feature indie brands all the time. After getting too much conflicting information, I took a step back from featuring them.
The term "indie brand" is also quite loose but I will define what it means to me. A lot of the companies I am going to talk about are larger now than they were in the past, some of them you can even find at Target or Ulta. To me, an indie brand is a smaller sized brand that either still has a large involvement from the owner, or they don't lose sight of the original missions of the brand.
Here are a few of my all time favorite cruelty free indie brands (with vegan options!)
Thank you for using the affiliate links and codes in this post, it helps me with a small compensation so I can provide more content.
The 7 Virtues is a completely vegan and cruelty-free indie perfume company. If you buy completely vegan and cruelty-free products and you can't find a perfume that you enjoy, might I suggest this company. They smell like more conventional perfumes if you miss that type of thing. You can find their products at Sephora.
Stand out products: Blackberry Lily, Patchouli Citrus, Vanilla Woods
Coloured Raine is a Black-owned beauty brand with lots of vegan options. They first made a splash into the makeup world with liquid lipsticks with a unique color selection and formulation. They have since created lashes, foundation, eyeshadows, and more!
Stand out products: matte liquid lipsticks, vivid pigment palette
Check out the video below to check out my thoughts about the Coloured Raine Vivid Pigments & Shadows Palette!
You might be surprised to see Colourpop on this list! Most people no longer refer to Colourpop as an indie brand but it didn't feel right to leave them off this list. They are a bigger company than ever but I think it's important to give recognition for what they do, and that is creating a multitude of products at an affordable price tag. You can find them at Ulta now, but most of their business is still run on their website. They have SO many vegan options, from foundation to eyeshadows to lashes, and I am not even including their sister companies Fourth Ray Beauty and Sol Body, which both have an outstanding selection of vegan products!
Stand out products: Holiday Super Shock Blush, Double Entendre Eyeshadow Palette, BFF Mascara (make sure you check which shades are vegan)
Good Dye Young is the brainchild of Paramore's lead singer Hayley Williams. They are currently a 100% vegan and cruelty-free line (they previously had one non-vegan product). Their lines include bright bold hair dye and accompanying hair care products to care for your color. You can get their products online and at Sephora.
Stand out products: Lightening Kit, Semi-Permanent Hair Dye
Check the video out below where I dye my hair using the colors Narwhal and Blue Ruin.
Honey Pot is a newer brand to me but I have still known about them for a few years now (before they were in Target!) They are a Black-owned period care brand that is inclusive to all genders! They are also completely vegan and cruelty-free.
Stand out products: Feminine Wash, Feminine Wipes
This is a brand I was reluctant to try again after all the dramatic and problematic beginnings. However, they are a completely vegan and cruelty-free brand with lots of unique options as far as makeup and haircare goes. I'm glad I gave them another shot because they have definitely become one of my favorite brands. They are available on their website, Ulta's website, and in Ulta stores as well.
Stand out products: Anime Unicorn Hair Dye, Lip Blaze, Venus Eyeshadow Palette, Liquid Eyeshadow
Check out my video below using Lime Crime Anime Hair Dye!
Lunatick Cosmetic Labs is a completely vegan and cruelty-free indie makeup brand that is known for its alternative aesthetic. They have been around for years and the quality of their products has just gotten better and better. They gained traction when they released their cool contour kits, a product that was greatly missing on the market.
Stand out products: Contour Kits, Eyeshadow Palettes
Luxie is a cruelty-free indie company that sells high-quality vegan brushes. I have been using their products for years and they are some of the best brushes I have in my collection.
Stand out Products: Pro Precision Tapered Brush (I love using this for blush), Small Tapered Blending Brush, Tapered Blending Brush, Blending Brush
Manic Panic is a company that has been around for decades and one that I have been using for years. I have been using their hair dye for over ten years and I've tried quite a few makeup products as well. Their hair products are some of my favorites on the market. They are available at so many stores including Ulta, Hot Topic, and Sally Beauty Supply.
Stand out products: Amplified Bleach Kit, Semi-Permanent Hair Dye
Check out my video below using all products from Manic Panic!
Necromancy Cosmetica is a completely vegan and cruelty-free makeup brand from Puerto Rico. They specialize in lipsticks and have a creepy, dark aesthetic. Not only are the colors unique but the formula can't be beaten.
Stand out products: Healing Stone, Divine Flesh, Lesstrange
Ofra is a completely cruelty-free and vegan makeup brand. They have just about any product you could ever want. They have some of my all-time favorite products and I have been using them for years. I have often featured them in many favorites videos and Instagram makeup looks. I especially adore their highlighters and liquid lipsticks. You can use the affiliate discount code veganbeautyaddict to save 20% off your order from their site. You can also order from Ulta.
Stand out products: Liquid lipstick, Flexi Sticks, highlighters, Makeup Fixer Setting Spray, Bright Addiction palette, Rodeo Drive Mist, Verified Liquid Liner
Osea Malibu is a small family-owned skincare brand that is vegan and cruelty-free. One of my favorite thing about their company is the work they do for their community. Their atmosphere protection cream is one of my favorite moisturizers to wear under makeup and I love using the hyaluronic sea serum at night.
Stand out products: Atmosphere Protection Cream, Hyaluronic Sea Serum
Pinrose is an all-vegan perfume company. Whether you are new to the cruelty-free and vegan lifestyle, or you've been doing it for a while, I think there is a scent you are bound to enjoy.
Stand out products: Pinrose Sample Kit (okay this is cheating but I've bought this before and that's how I was able to narrow down my favorite scents), Pinrose Lil Dipper, Pinrose Merry Maker, Pinrose Pillowtalk Poet, Pinrose Secret Genius
Schmidt's is an all-vegan company that started out by making deodorants. Since then, they have come out with SO many vegan products including laundry detergent, body wash, and even toothpaste.
Stand out products: Sensitive Skin Deodorant
I've been a huge fan of this company for years. They are completely vegan and cruelty-free. They have products that "alternative" styles can appreciate but also have products that appeal to more everyday makeup wearers. Their eyeshadow formula is out of this world. You can use my affiliate discount code "veganbeautyaddict" to save money on your orders.
Stand out products: Creepy Cute Palette, Divinity Palette
Check out my video below featuring my favorite vegan eyeshadow palettes!
That completes my favorite cruelty-free indie brands! What are your favorites?
Check out my vegan lists from cruelty-free companies here.