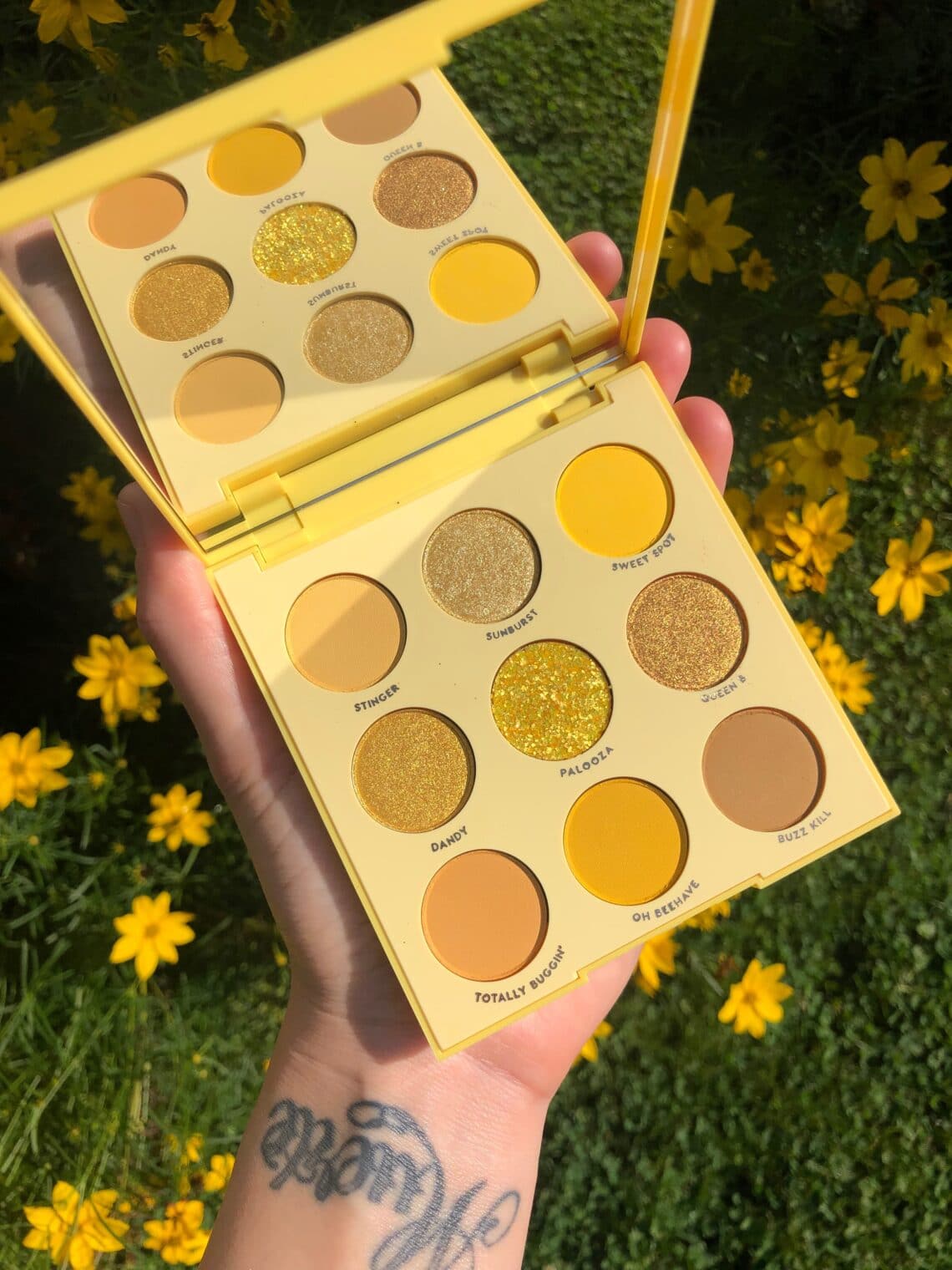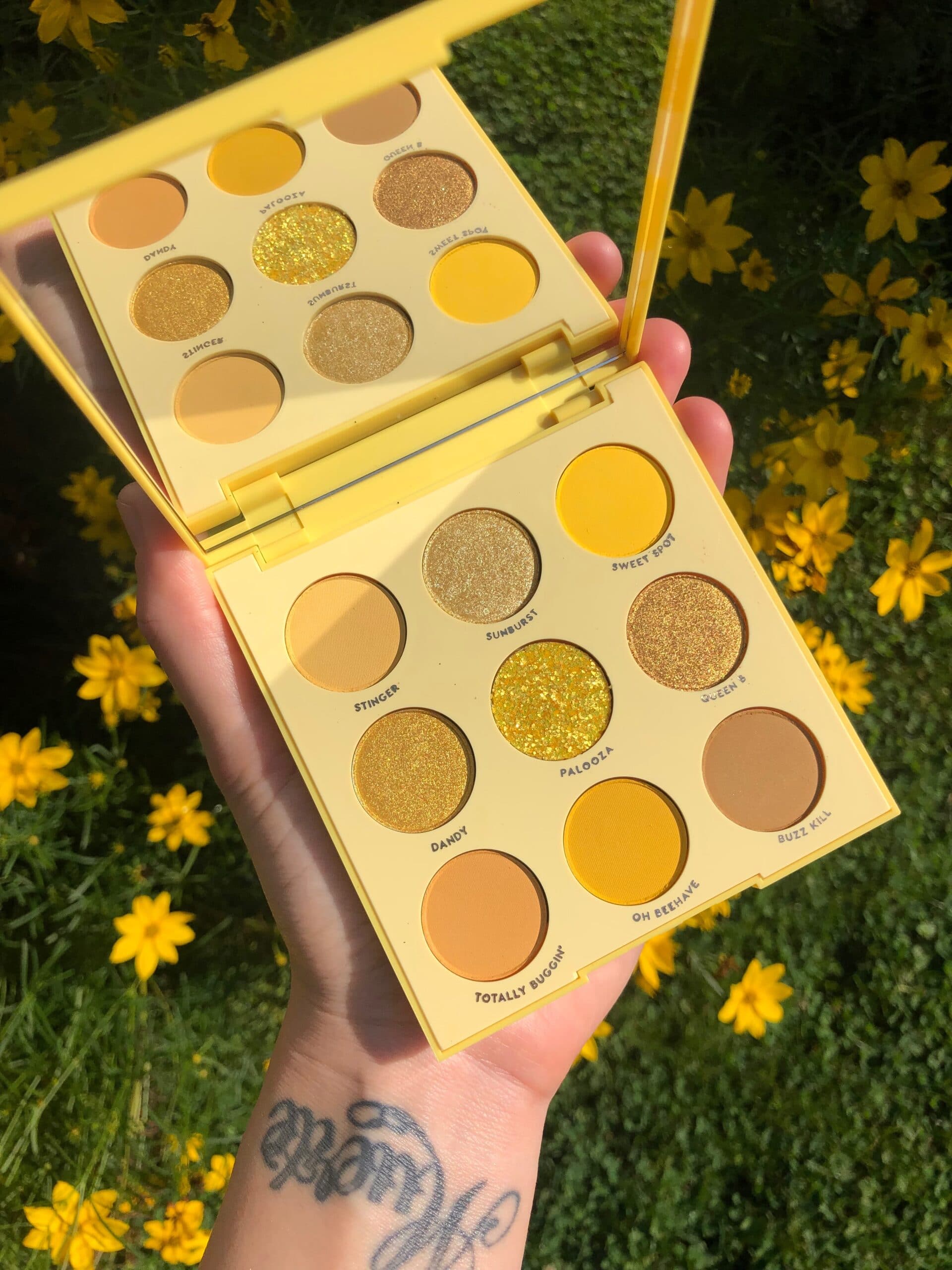 Colourpop Vegan List
September 28, 2020
Colourpop is a cruelty-free beauty brand with countless vegan options. They are affordable and have almost any product you could ever want. This is a list of makeup products available from Colourpop, not including their sister brands Fourth Ray Beauty and Sol Beauty, which are both completely vegan lines. They are available on the Colourpop website as well as a limited selection from Ulta.
Please note that the products on these lists are subject to change. Ingredients in beauty products change often and it is difficult to keep up with the changes. Please feel free to do your own research by reading ingredient lists and reaching out to the brands to cross-check information.
Thank you for using the affiliate links and codes in this post, it helps me with a small compensation so I can provide more content.
Blush, Bronzer, and Highlighters
Blush Stix (except More is More, Wallaby)
Lite Stix (except Urth)
Pressed Powder Blush (except Enchanted Mirror, Flower Power, I Need Space, Trippin', and Why, Hello)
Pressed Powder Bronzer
Pressed Powder Highlighter (except Andalasia, Big Tough Girl, Happy Camper)
Serum Blush (except Beyond, Bubbles, Hotline, PSST, Tumble 4 Ya, So Cosmo)
Super Shock Blushes (except Between the Sheets, Birthday Suit, Brut Flute, Cheerio, Drop of a Hat, and Prenup)
Super Shock Highlighters (except Coastin', Hippo, Lantern Fest, Meet Me On The Other Side, Mistress of All Evil, On The Cusp, Parasol, Part of Your World, Poor Unfortunate Souls, The Real Thing, Wisp, You're A Catch and You're A Trip)
Brow Products
Brow Boss Gel
Brow Boss Pencil
Brow Precision Pencil
Brushes
Brushes – All Colourpop brushes are vegan!
Eyeshadow Palettes
At Forest Sight
Aura & Out
Ballad
Bambi Palette
Big Poppy
Blowin' Smoke
Boudoir Noir
Brown Sugar (discontinued)
Crush
Double Entendre (discontinued)
Good as Gold
Grandeur
In A Trance
I Think I Love You (discontinued)
Just My Luck
Lil Ray of Sunshine
Mint To Be
Nook, Inc.
On Cloud Blue
Orange You Glad
The Child
Uh-Huh Honey
What A Hoot
Whatever
Wild Child
Wild Nothing
Eyeshadow Singles
Creme Shadows
Jelly Much Shadows
Pressed Powder Shadows (except 143, Bassline, Come and Get It, Facet, Fault Line, Friendly, Going Steady, Heart 2 Heart, Howlin', Kk, Mariposa, Monarch, Mulan, Nectar, Neutrino, Over It, Poodle, Skyway, Stay Golden, Sugar Sugar, TBH, The Aquarius, The Archer, The Crab, The Lio, The Most, The Sagittarius, The Vibez, Turntables and Two to Mango)
Shadow Stix
Super Shock Shadows (except A Whole New World, As You Wave, Bae, Balloon Pop, Be Our Guest, Bill, Brady, Drift, Flower Child, Flying Circus, Gumball, Is This Real Life, Light Up, Milky Way, Paradox, REM, Roy G. Biv, Seventh Heaven, Tea Party, Twitterpated and Walk On Air)
Eye Makeup
Act Natural Mascara
BFF Mascara (except Left on Red, Lover's Coral, Pink Inc., Plum and Get It, Purple Prose, and Wine O'Clock)
BFF Liquid Liner (except Chili, Ducky, Try Me, and Wine Not?)
Colour Stix (except Bitter Sweet and Free Time)
Creme Gel Colour (except Best O, Call Me Liner, Charmer, and Joy Ride)
Creme Gel Liner (except Best O, Call Me Liner, Charmer, Joy Ride, No Shame, Rosette, and Sincerely Yours)
Lashes – All Colourpop Lashes are vegan!
Face Products
No Filter Concealer
No Filter Finishing Powder
No Filter Foundation Stix
No Filter Loose Setting Powder
No Filter Matte Foundation
No Filter Natural Matte Primer
No Filter Natural Matte Setting Mist
Pretty Fresh Hyaluronic Foundation
Pretty Fresh Hyaluronic Primer
Pretty Fresh Hyaluronic Setting Mist
Pretty Fresh Hyaluronic Tinted Moisturizer
Pretty Fresh Hydrating Illuminator
Lip Products
Glowing Lip Balm
Just a Tint Lip Tint
Lippie Balm
Lippie Pencil
Lippie Scrub
Lippie Stix
Lux Gloss (except Check In and Figgy Wit It)
Lux Lip Oil
Lux Lipstick
Lux Liquid Lip
Roller Gloss
So Juicy Plumping Gloss (except Stuntin')
Ultra Blotted Lip
Ultra Glossy Lip (except Wolfie)
Ultra Matte Lip (except Avenue, Flurries, Gingham, Know It All, Love Bug, Mama, Most Likely To, Relay Race, Skyfall, Speed Dial, Sunny Side, Trap and Tulle)
Misc.
Face Stamp
Freckle Pen
Glitter Gel (except Feeling Euphoric)
Pressed Glitter (except Sugar Free)
Shop Colourpop Vegan Products

Check out my favorite eyeshadow palettes below! (Spoiler alert, they contain some Colourpop palettes!)
Jessica started creating content in 2014 to help consumers with finding the best in vegan and cruelty free including beauty, food, lifestyle and fashion.


You May Also Like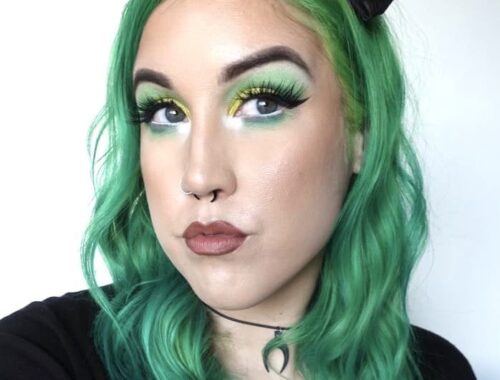 December 3, 2020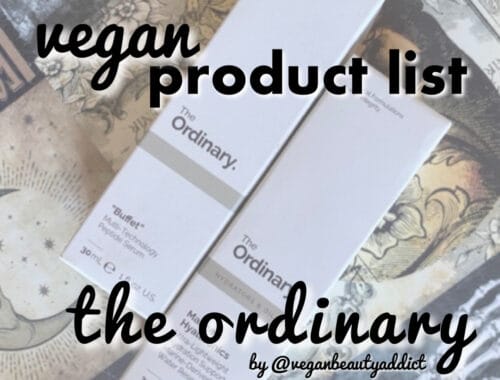 November 9, 2020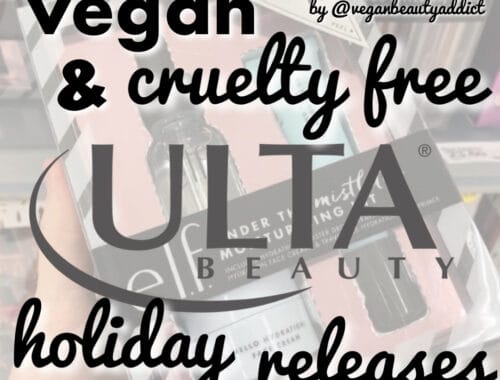 October 27, 2020