Milani Vegan List
January 20, 2021
Milani is an affordable cruelty-free makeup brand with a ton of vegan products. Milani products are available at almost every drugstore including CVS, Walgreens, Ulta, Target, and the Milani website. Without further ado, here are the vegan products from Milani.
Please note that the products on these lists are subject to change. Ingredients in beauty products change often and it is difficult to keep up with the changes. Please feel free to do your own research by reading ingredient lists and reaching out to the brands to cross-check information.
Thank you for using the affiliate links and codes in this post, it helps me with a small compensation so I can provide more content.
Blush, Bronzer, Contour, and Highlighters
Baked Blush
Baked Bronzer
Bronzer XL
Cherry Baked Blush
Cherry Cheek Kiss Cream Blush
Cheek Kiss Cream Blush
Cheek Kiss Liquid Blush
Color Harmony Blush Palette
Glow Luminizing Liquid Bronzer
Highlighter Duo
Hypnotic Lights Powder Highlighter
Intense Bronze Glow
Peach Baked Blush
Peach Cheek Kiss Cream Blush
Rose Blush Powder Blush (Shades Blossomtime Rose, Luminous Petals, Golden Soleil are not vegan)
Silky Matte Bronzing Powder
Stellar Lights Highlighter Palette
Strobelight Instant Glow Powder
Strobe Light Liquid Highlighter
Tantastic Baked Bronzer
Brow Products
Avocado Conditioning Clear Brow Gel
Brow Shaping Clear Gel
Brow Shaping Clear Wax
Brow Tint Pen
Easy Brow Mechanical Pencil
Easybrow Tinted Fiber Gel
Precision Brow Pencil
Stay Put Brow Color
Stay Put Brow Pomade Pencil
Stay Put Brow Sculpting Mechanical Pencil
Stay Put Brow Shaping Gel
The Clear Brow
Weekend Brow Eyebrow Tint
Eye Makeup
Bella Eyes Gel Powder Eyeshadow (Shades Taupe, Bella Sky, Bella Silver, Bell Cobalt, and Bella Fuchsia are not vegan)
Brow and Eye Highlighters
Easyliner Retractable Eye Liner Pencil
Eye Liner Pencil
Eye Tech Bold
Eye Tech Define Brow & Eyeliner
Eye Tech Extreme Liquid Eye Liner
Eye Tech Extreme Vinyl
Eye Tech Liquid Eye Liner
Eye Tech Perfection Liquid Eye Liner
Eyeshadow Duo in the shades Life Partner and Hot Couple
Eyeshadow Primer
Glitzy Eyes Retractable Eye Liner Pencil (Shade Purple Quartz is not vegan)
Highly Rated 10-in-1 Mascara
Hypnotic Lights Eye Topper (Shades Luminous Light and Beaming Light are not vegan)
Infinite Liquid Eye Liner
Line Play Metallic 2-in-1 Liner Shadow
Mechanical Liquid Eye (Shade Blue isn't vegan)
Metallic Lights Foil Eyeliner Pencil
Most Wanted Eyeshadow Palette
Most Wanted Lashes Mascara
Shadow Eye 12 Hour Eyeshadow Pencil (Shades Royal Purple and Midnight Romance are not vegan)
Sharpenable Liquid Eye (Shades Graphite and Perfect Purple are not vegan)
Stay Put Matte 17 Hour Wear Liquid Eyeliner
Supreme Kohl Kajal Eyeliner Pencil
Tank Eyeliner
The Waterproof One Mascara
Total Lash Cove Mascara
Ultrafine Felt Tip Liquid Liner (Shade Black Gems is not vegan)
Face Products
Avocado Hydrating Eye Cream
Avocado Makeup Melter Cleansing Balm
Avocado Redness Correcting Primer
Avocado Sleeping Mask
Blueberry Gel Cleanser
Blueberry Replenishing Facial Mist
Blueberry Replenishing Facial Sheet Mask
Blueberry Replenishing Moisturizer
Bright Side Illuminating Primer
Cherry Brightening Eye Sheet Mask
Cherry Exfoliating Brightening Mask
Cherry Make It Last Cherry-Scented Setting Spray
Cherry Radiance Oil
Chill Out Soothing Primer
Concealer Compact
Conceal + Perfect All-in-One Concealer Kit
Conceal + Perfect Foundation Stick
Conceal + Perfect Longwear Concealer
Contour and Highlight Cream and Liquid Duo (only Fair/Light is vegan)
Cream to Powder
Even Touch Powder Foundation
Fruit Fetish Make It Last Setting Spray
Glow Hydrating Skin Tint
Green Goddess Glow Oil
Green Goddess Hydrating Eye Cream
Green Goddess Hydrating Facial Mist
Green Goddess Makeup Melter
Green Goddess Sleeping Mask and Primer
Glow Gel Cleanser
Illuminating Face Powder
Instant Touch-Up Blur Stick
Make It Last (3-In-1 Make Up Setting Spray)
Make It Last Setting Powder
Make It Last Sunscreen Setting Spray
Make It Dewy Setting Spray
Mineral Compact Makeup
No Pore Zone Mattifying Primer
Peach Glass Skin Primer
Peach Make It Last Peach-Scented Setting Spray
Prep + Set + Glow Illuminating Transparent Face Powder
Pressed Powder (Shades Rich Beige and Honey Amber are not vegan)
Prime Correct Corrects Redness + Pore-Minimizing Face Primer
Prime Correct Diffuses Discoloration + Pore-Minimizing Face Primer
Prime Light Strobing + Pore-Minimizing Face Primer
Prime Perfection Face Primer
Prime Protect SPF 30 Face Primer
Prime Shield Mattifying + Pore-Minimizing Face Primer
Rose Facial Oil
Rose Lotion Primer
Rosewater Hydrating Mist
Screen Queen Foundation
Skin Quench Hydrating Primer
Soft Focus Glow Complexion Enhancer
SPF BFF Primer
Supercharged Brightening Prep Mask
Supercharged Brightening Undereye Tint
Supercharged Dewy Skin Primer
Supercharged Revitalizing Facial Mist
The Multitasker Face Powder
Total Control Shine-Proof Powder
Lip Products
Amore Matte Lip Creme
Amore Metallic Lip Creme
Avocado Butter Lip Mask
Avocado Clear Lip Balm
Blueberry Ludicrous Lip Gloss
Blueberry Tinted Lip Balm
Bold Color Statement Matte Lipstick
Brilliant Shine Lip Gloss
Cherry Ludicrous Lip Gloss
Cherry Moisturizing Lip Tint
Cherry Sugar Lip Scrub
Cherry Tinted Lip Balm
Color Fetish Shine Lipstick
Color Statement Lipliner (Shade True Red is not vegan)
Fruit Fetish Lip Balm
Green Goddess Transforming Balm
Hypnotic Lights Lip Topper (Shades Luminous Light and Beaming Light are not vegan)
Keep It Clean Longwear Lip Color Remover
Keep it Full Nourishing Lip Plumper (Shade Primastic Peach is not vegan)
Keep it Full Maxxx Lip Plumper
Keep It Smooth Luxe Lip Treatment
Keep It Sweet Sugar Lip Scrub
Ludicrous Lip Gloss
Matte Color Statement Lipstick
Moisture Lock Oil Infused Lip Treatment
Peach Ludicrous Lip Gloss
Peach Moisturizing Lip Tint
Peach Tinted Lip Balm
Power Lip Lasting Gloss Stain
Peach Smoothing Lip Sheet Mask
Rose Butter Lip Mask
Rose Sugar Lip Scrub
Rose Transforming Lip Balm
Stellar Lights Holographic Lip Gloss
Understatement Lip Liner
Misc.
Peach Dewy Hand Cream
Rose Hand Sanitizer
Shop Milani Vegan Products
Check out more vegan product lists from cruelty-free companies.
Jessica started creating content in 2014 to help consumers with finding the best in vegan and cruelty free including beauty, food, lifestyle and fashion.


You May Also Like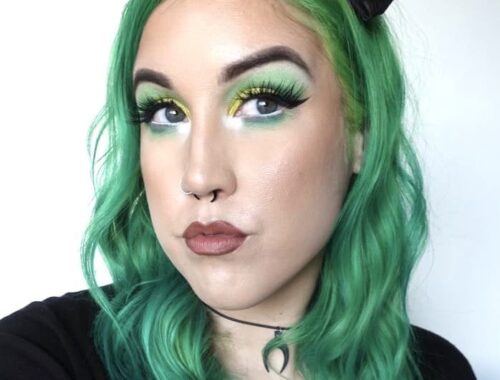 December 3, 2020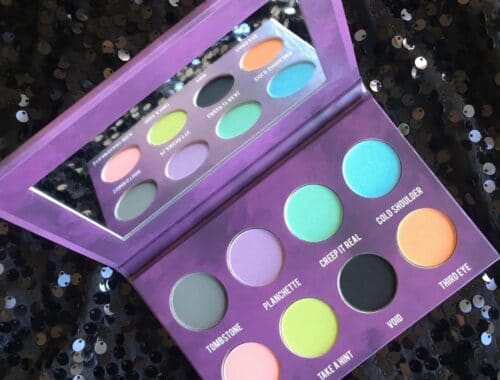 June 11, 2020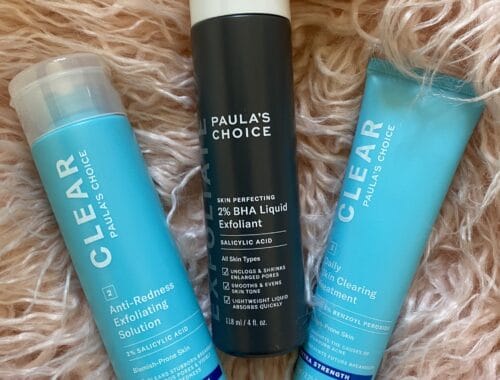 February 25, 2021