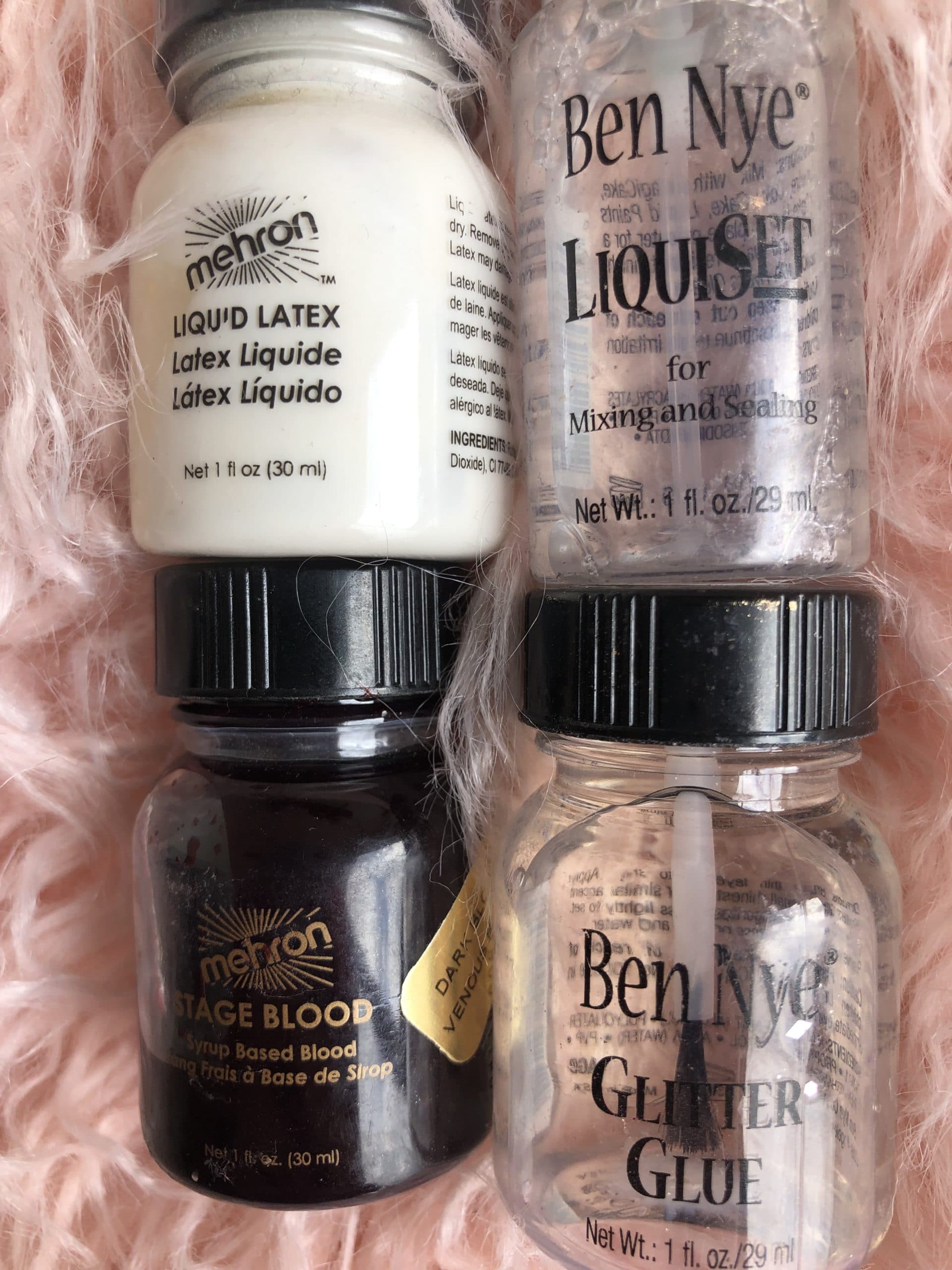 Is Ben Nye Vegan and Cruelty-Free?
February 12, 2019
I am so excited to share with you a vegan list I recently acquired from Ben Nye! If you didn't know, they are a cruelty-free brand that specializes in FX makeup that is also frequently used for drag and Halloween makeup! Vegan FX and drag makeup are often difficult to find, but Ben Nye offers a ton of options. Without further ado, here are the vegan products from Ben Nye.
Please note that the products on these lists are subject to change. Ingredients in beauty products change often and it is difficult to keep up with the changes. Please feel free to do your own research by reading ingredient lists and reaching out to the brands to cross-check information.
Thank you for using the affiliate links and codes in this post, it helps me with a small compensation so I can provide more content.
Ben Nye Vegan Products
Angle Brushes (Taklon – not all their brushes are vegan)
Aqua Glitters
Brush Cleaner
Bond Off
Bronzing Body Tint
Castor Sealer
Character Powders
Dome Brushes (Taklon – not all their brushes are vegan)
Dry Rouge (except Passion Purple)
Eyebrow Pencils
Eyeliner Pencils
Eye Shadow (except Misty Lilac, Cobblestone, Smokey Taupe, Brownberry, Eggplant, Crushed Grape, Royal Purple, Twiliight Blue)
Fine Detail Brush (Taklon – not all their brushes are vegan)
Final Seal
Flat Brushes (Taklon – not all their brushes are vegan)
Foundation Brushes (Taklon – not all their brushes are vegan)
Fresh Scab
Glitter Glue
Glitz It Glitter Gel
Hair Colors
Highlighter Pencil
Hydra Cleanse
Latex
Liquiset
Lumiere Grande Colour (except Cosmic Violet, Golden Apricot)
Luxe Powders (except Cosmic Violet, Golden Apricot)
Luxury Powders
Lumiere Metallics
Lumiere Sparkle Powders
Magicake Aqua Paints
Matte Powders
Mediapro Poudre Compacts
Nose Wax
Procolor Liquid Paints
Precision Eyeliner Pens
Pearl Sheen
Quick Cleanse
Remove-It All
Round Brush (Taklon – not all their brushes are vegan)
Shimmer Crayons
Sparklers
Spirit Gum Remover
Stage Blood
Thick Blood
Tooth Colors
Transluscent Powders
Transluscent Powders (Mini)
Wrinkle Stipple
Check out more vegan lists here