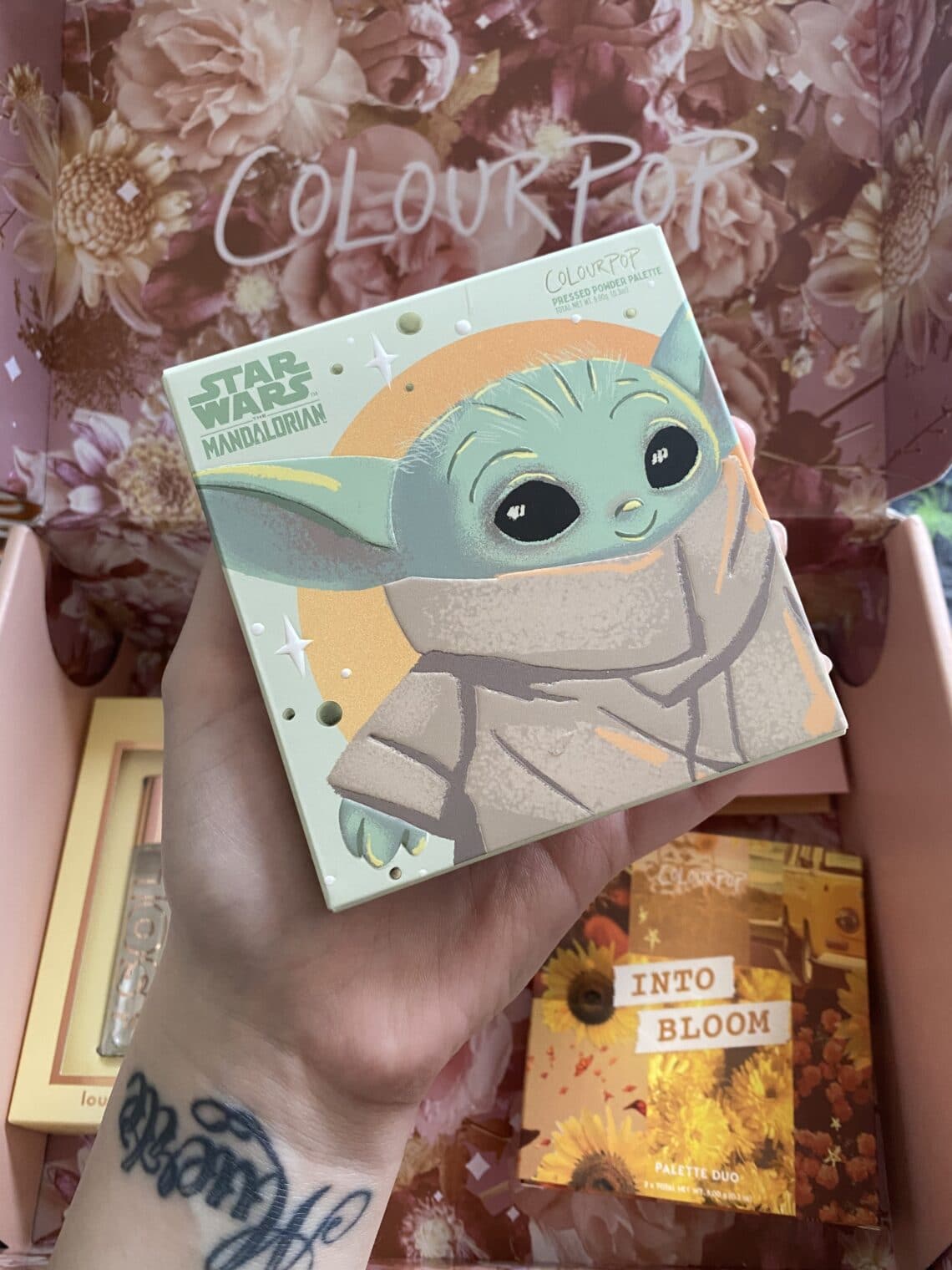 Colourpop The Child Eyeshadow Palette Review
February 25, 2021
Colourpop recently released The Child Mandalorian Eyeshadow Palette ($16), and guess what! It's vegan! It has 9 shades total including 4 mattes and 5 shimmers. It comes in a cardboard palette and also has a mirror.
Thank you for using the affiliate links and codes in this post, it helps me with a small compensation so I can provide more content.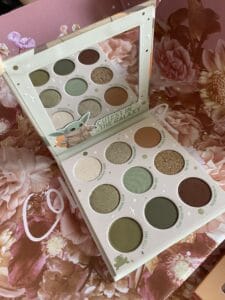 Pros: Pigmented, No Pressed Glitter, Cardboard Packaging
Cons: Some shades are hard to blend, Shade Little Frog is a matte shade with specks of glitter, Mirror (less recyclable)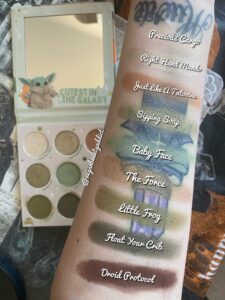 Shades (L-R): Precious Cargo, Right Hand Mando, Just Like a Tattooine, Sipping Soup, Baby Face, The Force, Little Frog, Float Your Crib, Droid Protocol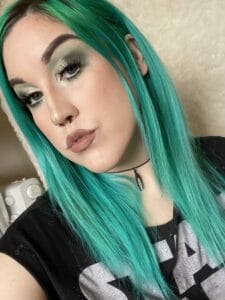 I used the shades Baby Face, Float Your Crib, and Right Hand Mando to achieve the look above.
My final thoughts: If you are in the market for a green and neutral palette, there are a lot of great shades in this palette. However, I feel like I have all of these shades in other palettes and single eyeshadows. Colourpop seems to also be going back to their more eco-friendly option using cardboard packaging. They did add a mirror to this palette, which is nice for those who travel and use a mirror but makes the packaging less recyclable. They also skipped the pressed glitter in this palette, which is a huge plus for me and I know a lot of other people out there who aren't a fan of the pressed glitter formula on the eyes. The main factor that drew me into purchasing this palette is the beautiful packaging and it has freaking BABY YODA on it. Did I need it? No. Am I happy to have an eyeshadow palette with Grogu on it? Heck ya.
Curious about other Colourpop vegan products? Here is a full Colourpop vegan list!
Follow my blog with Bloglovin
Jessica started creating content in 2014 to help consumers with finding the best in vegan and cruelty free including beauty, food, lifestyle and fashion.
You May Also Like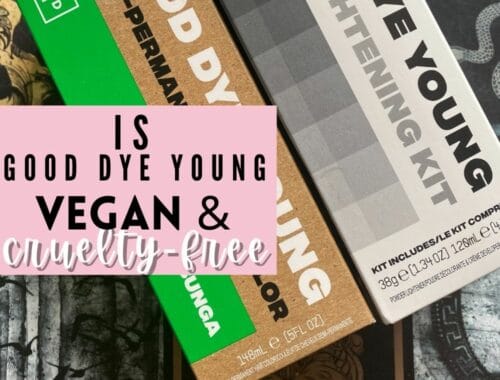 March 10, 2021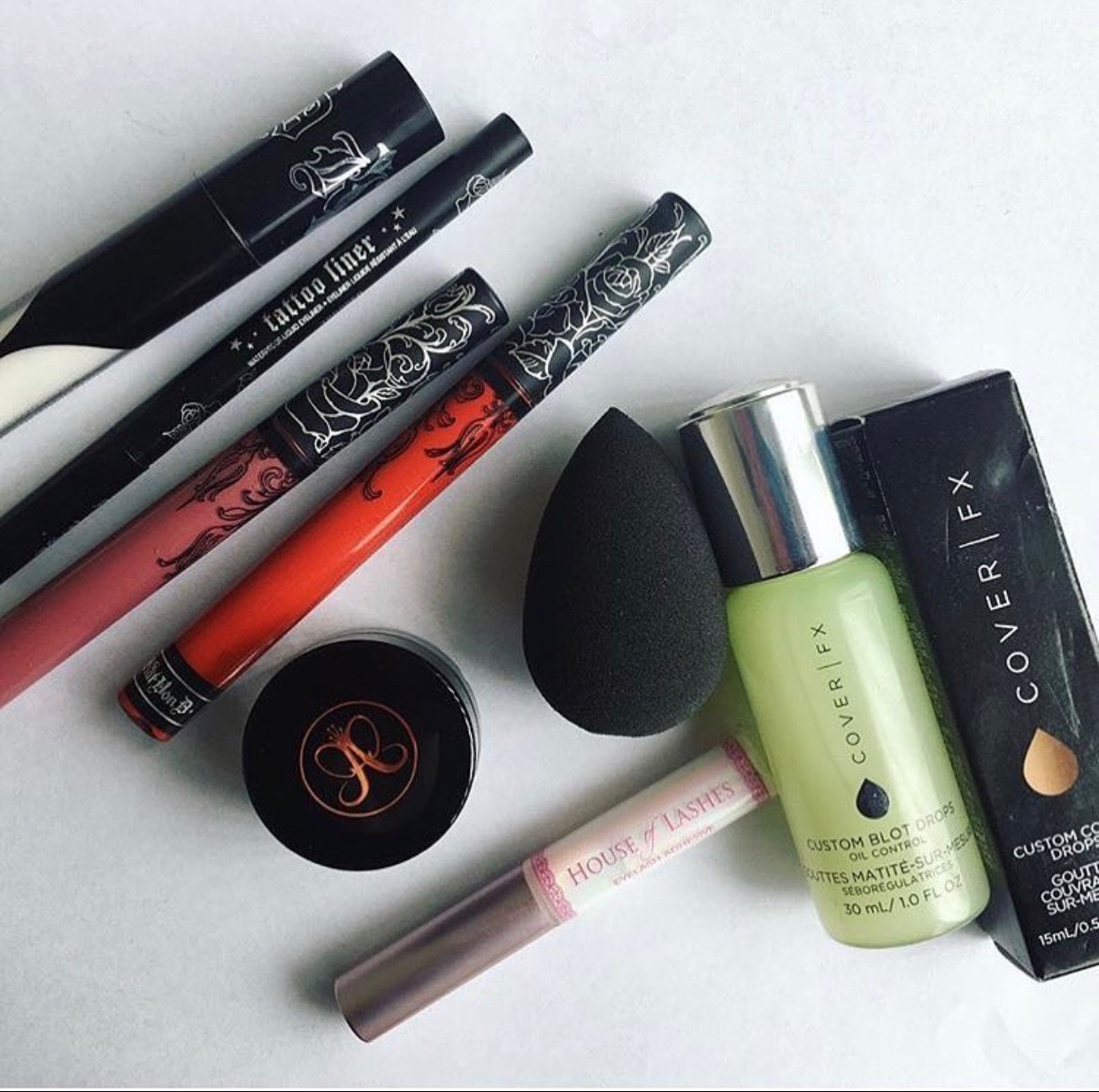 April 17, 2020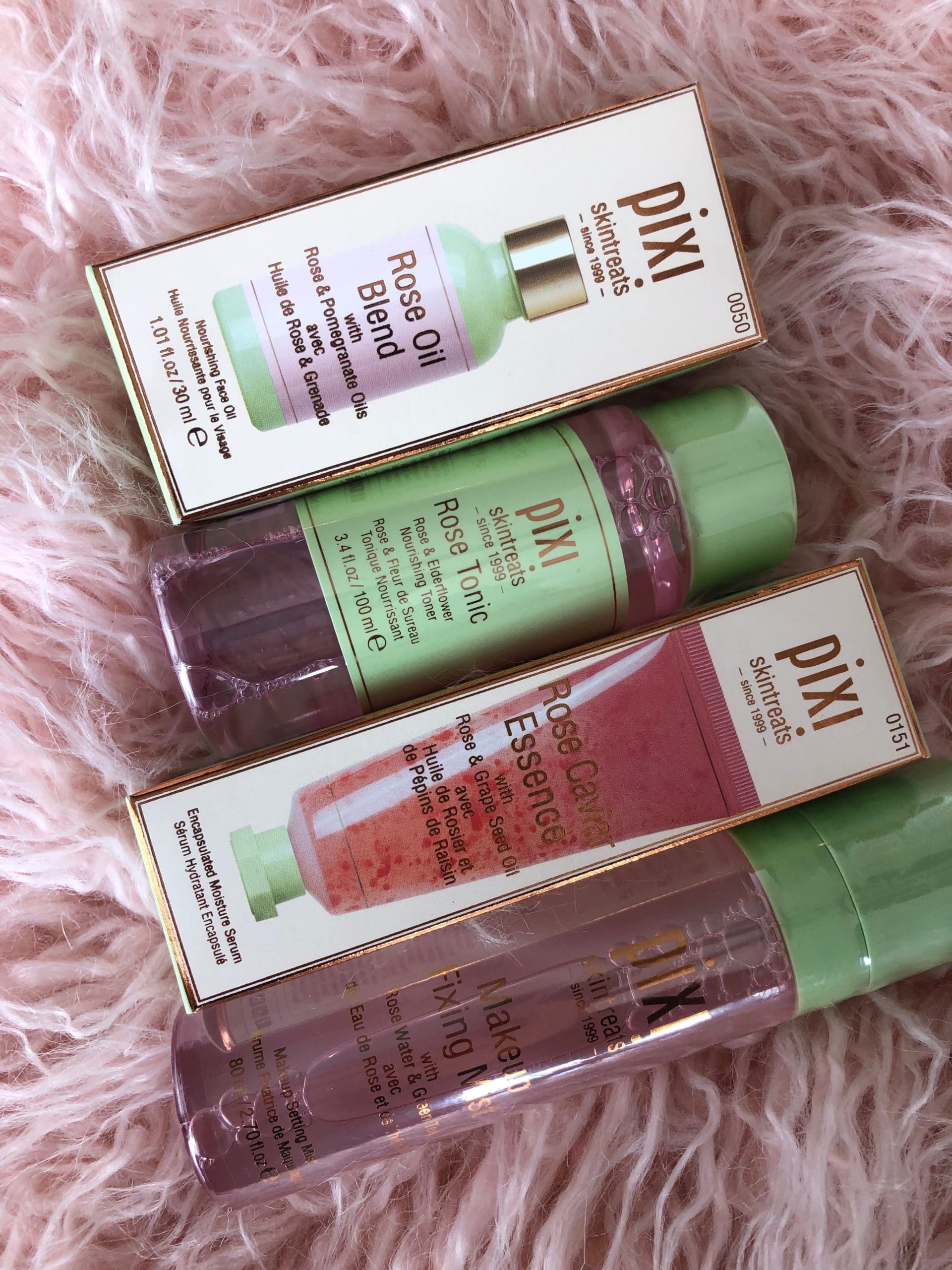 February 17, 2019