Necromancy Cosmetica A Gothic Romance Palette
March 13, 2021
Necromancy Cosmetica is launching their new eyeshadow palette, A Gothic Romance. Necromancy Cosmetica is a completely vegan and cruelty-free indie makeup brand from Puerto Rico. They specialize in lipsticks and have a creepy, dark aesthetic. They are launching the A Gothic Romance eyeshadow palette on March 13th at 3 PM PST. It retails for $42.00 on the Necromancy Cosmetica website.
Thank you for using the affiliate links and codes in this post, it helps me with a small compensation so I can provide more content. Products in this post were sent by brand for consideration.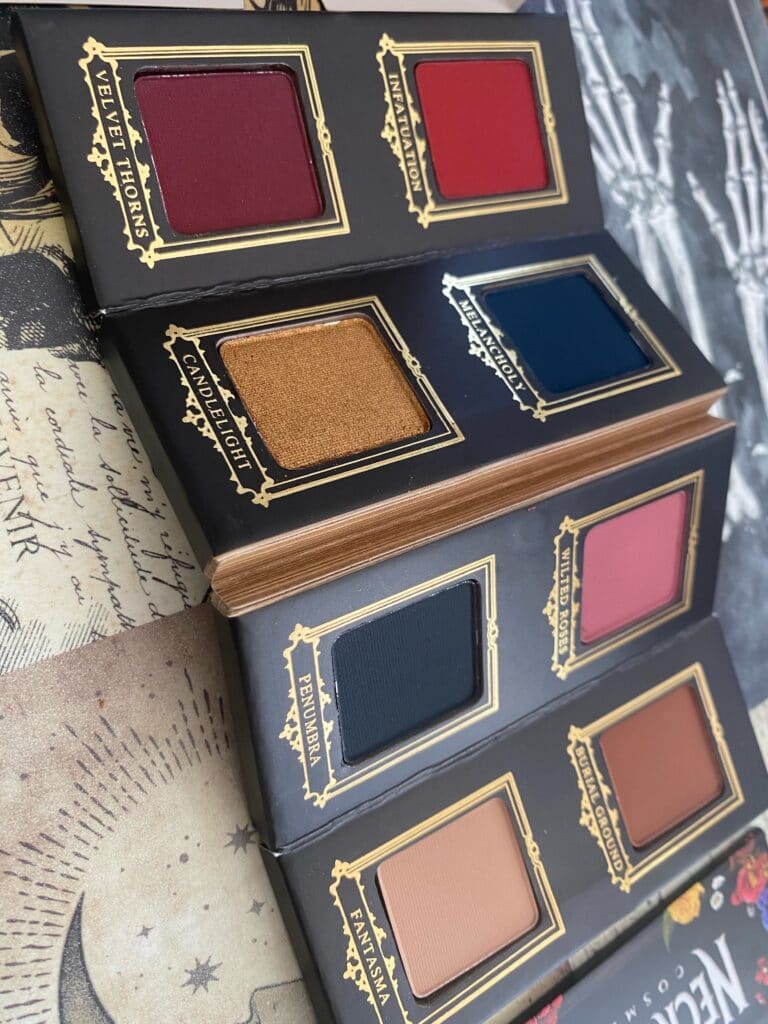 My thoughts: The eyeshadow formula is pigmented, buildable, and blended great. It comes with 7 mattes and 1 shimmer. This eyeshadow palette is perfect for someone who likes bold unique looks and also for the everyday makeup wearer. The foldable aspect of this palette sets it apart from every other palette on the market. It makes it perfect to travel with. All in all, I really enjoyed using this palette and look forward to using it more and taking it on my next trip!
What are your thoughts on the palette? Will you be picking it up?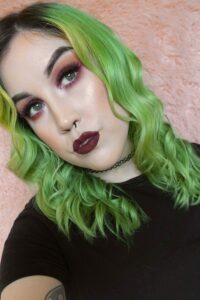 Check out the video below to see the eyeshadow palette in action!
Check out vegan lists from cruelty-free companies.