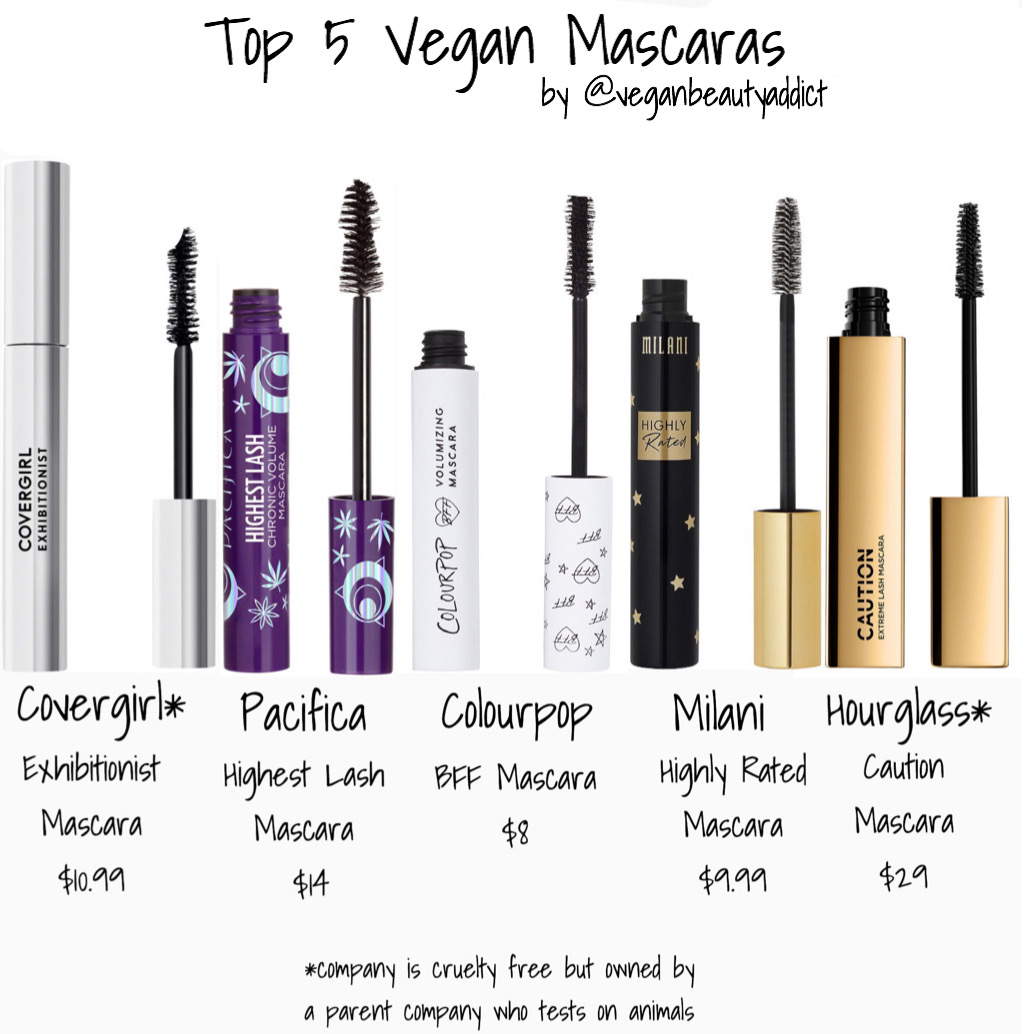 Best Vegan and Cruelty Free Mascara
April 10, 2020
Vegan and cruelty-free mascara has come a long way in the last 10 years. There are so many options on the market now, it's easy to get lost. Here are my top picks.
Thank you for using the affiliate links and codes in this post, it helps me with a small compensation so I can provide more content.
Pacifica Highest Lash Mascara (gifted)
MY FAVORITE MASCARA. This is great all around. It's at a nice price point and available at a lot of stores including Ulta and Target. It layers very nicely and doesn't look clumpy on the lashes while adding volume and length. Pacifica is a 100% vegan brand.
Milani Highly Rated Mascara (gifted)
I REALLY like this mascara. It is affordable, it layers nicely, separates nicely, and gives good length and volume. I have found it at so many stores, including Walgreens and CVS. Find a full list of vegan Milani products here.
Covergirl Exhibitionist Mascara (gifted)
This is definitely high up on my favorite list and I love that Cover Girl is now a cruelty-free brand with vegan options! It is affordable and it comes in so many formula options, including waterproof! It lengthens and volumizes. The brush is THICK and it separates and brushes the lashes. It is available at SO MANY drugstores, including CVS and Target. Find a full list of vegan Covergirl products here.
This was a nice mascara but I feel like the pros and cons are pretty equal. It is affordable, which is great but it also doesn't come with much product and the tube dries out quite quickly. It added a lot of volume and length, but it also flaked. It comes in so many colors and most of the color options are vegan. It is also available in-store at Ulta. Find a full list of Colourpop vegan products here.
Hourglass Caution Mascara (gifted)
If you are not satisfied with the above options and you want something a little bit on the high-end side, this is a really good mascara. However, I don't think that you need to spend the money on it. The shape of the brush is really nice and it makes it easy to get the inner lashes. It's available at Sephora and online as well.
…and some honorable mentions!
While not my favorite mascara, it is a nice one in a pinch! I have been able to find it at Walgreens, which is nice when I am traveling or out of town and forgot a mascara.
This one took a while for me to really enjoy it. It starts off as a very WET formula but it got better for me after a few weeks. It adds lots of volume and length and it looks really pretty on the lashes. It is available at Sephora and online. Milk Makeup is a 100% vegan brand.
Hopefully, this list was helpful for you to find your next vegan and cruelty-free mascara!
Jessica started creating content in 2014 to help consumers with finding the best in vegan and cruelty free including beauty, food, lifestyle and fashion.
You May Also Like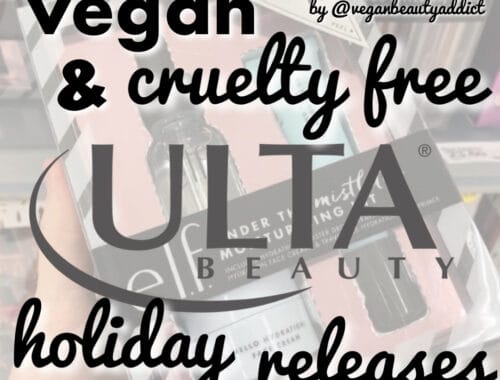 October 27, 2020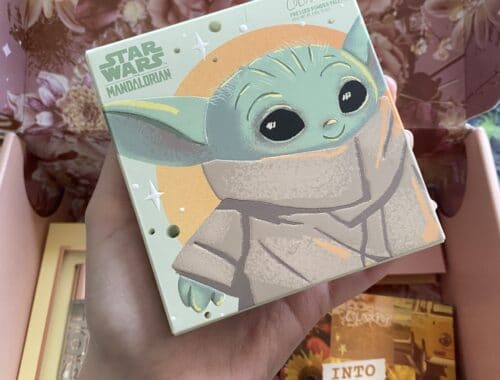 February 25, 2021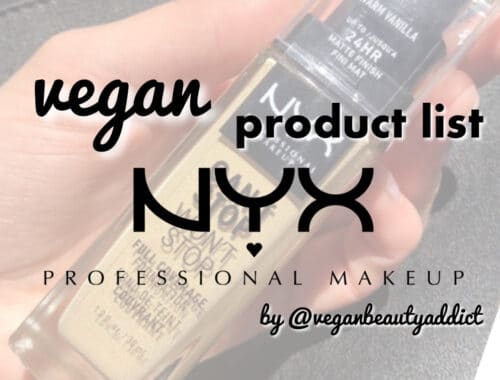 September 29, 2020