Best in Vegan and Cruelty-Free at Ulta
April 12, 2020
There are SO MANY vegan and cruelty-free options at Ulta and it can be a bit overwhelming. Here are some of my all-time favorite products you can find at Ulta, in-store, and online.
Please note that the products on these lists are subject to change. Ingredients in beauty products change often and it is difficult to keep up with the changes. Please feel free to do your own research by reading ingredient lists and reaching out to the brands to cross-check information. For full lists of vegan products from cruelty-free companies, click here.
Thank you for using the affiliate links and codes in this post, it helps me with a small compensation so I can provide more content.
HAIR FAVS
Hempz Original Shampoo
Hempz Original Conditioner
IGK Crybaby Anti Frizz Smoothing Serum
IGK First Class Dry Shampoo
IGK Good Behavior Smoothing Spray
IGK Jet Lag Dry Shampoo
Lime Crime Color Conditioner
Lime Crime Unicorn Hair Dye
Manic Panic Semi-Permanent Hair Dye
Manic Panic Lightning Kit
FAV BROW PRODUCTS
Anastasia Beverly Hills Dipbrow Pomade
KVD Vegan Beauty Brow Pomade
Pacifica Highest Def Brow Fiber Brow Set
FAV PRIMER
EYESHADOW FAVS
ELF Liquid Glitter Eyeshadow
Lime Crime Diamond Dew Liquid Eyeshadow
Lime Crime Venus Palette
Lime Crime Venus XL Palette
Ofra Glitch Palette
Pixi Liquid Fairy Lights
FAV LIP PRODUCTS
Colourpop Lippie Pencil
Colourpop Ultra Glossy Lip (all shades but Wolfie are vegan)
KVD Vegan Beauty Everlasting Lip Liner (my fav shades are Lolita I & II, Bow N Arrow, Hawkwind, and Crucifix)
KVD Vegan Beauty Everlasting Liquid Lipstick (my fav shades are Bow N Arrow & Plath)
KVD Vegan Beauty Studded Kiss Lipstick (my fav shade is Bow N Arrow)
Lime Crime Lip Blaze
Milani Fruit Fetish Lip Balm
NYX Suede Matte Lip Liner
Ofra Liquid Lipstick
FAV POWDERS
Cover FX Matte Setting Powder
Cover FX Perfect Setting Powder
Elf Beautifully Bare Powder
KVD Vegan Beauty Lock-It Finishing Powder
FAV BLUSHES/BRONZERS/HIGHLIGHTERS
Anastasia Beverly Hills Contour Kit
Cover FX Custom Enhancer Drops
Elf Primer Infused Blush
Elf Primer Infused Bronzer
Milani Silky Matte Bronzer
NYX Highlight and Contour Kit
Ofra Glazed Donut Highlighter
Ofra Pillow Talk Highlighter
Ofra Star Island Highlighter
FAV PERFUME

DefineMe Payton
DefineMe Sofia Isabel
Pinrose Merry Maker
Pinrose Pillowtalk Poet
Pinrose Secret Genius
Pinrose The Sampler Petal Starter Kit (a good place to start if you are unsure which perfume to get a full size of, and also great for traveling!)
FAV MAKEUP BRUSHES
Elf Sponge
Hourglass Vanish Seamless Foundation Brush
KVD Vegan Beauty Foundation Brush
KVD Vegan Beauty Pomade Brush
Milani Bronzer Brush
Real Techniques Brushes
FAV FOUNDATION AND CONCEALERS
Cover FX Power Play Concealer
Covergirl Clean Fresh Skin Milk Foundation
Covergirl TruBlend Concealer
Elf Flawless Finish Foundation
Hourglass Vanish Seamless Foundation Stick
Milani Conceal and Perfect Concealer
Nyx Can't Stop Won't Stop Foundation
Pacifica Concealer
Pacifica Alight Foundation
Urban Decay All Nighter Concealer
FAV SETTING SPRAYS
Milani Make It Last Setting Spray
Milani Rose Water Prep and Refresh Hydrating Mist
Ofra Rodeo Drive Setting Spray
Ofra Makeup Fixer
Pixi Makeup Fixing Mist
Smashbox Primer Water
FAV MASCARAS
Colourpop BFF Mascara (be sure to refer to Colourpop website to check if certain shades are vegan)
Covergirl Exhibitionist Mascara
Hourglass Caution Mascara
KVD Vegan Beauty Go Big or Go Home Mascara
Milani Highly Rated Mascara
Pacifica Highest Lash Mascara
FAV LASHES
Ardell Duo Glue
Ardell Studio Effects #231
Ardell Studio Effects Demi Wispies
House of Lashes Lash Glue
FAV EYELINER
KVD Vegan Beauty Tattoo Liner
Pixi Endless Silky Eye Pen
Urban Decay 24/7 Liner (Refer to Urban Decay website for non-vegan shades)
Urban Decay Perversion Waterproof Liquid Eyeliner
FAV SKINCARE PRODUCTS
Cocokind Chia Facial Oil
Derma E Skin De-Stress Calming CBD Cleanser
Derma E Skin De-Stress Calming CBD Moisturizer
Osea Atmosphere Protection Cream
Osea Hyaluronic Sea Serum
FAV NAIL PRODUCTS
MISC.
Four Sigmatic Mushroom Cacao Mix With Reishi
Four Sigmatic Mushroom Coffee Mix With Lion's Mane
Hempz Original Lotion
Hopefully, this helps you find some new favorite vegan and cruelty-free items from Ulta!
Check out my Milani Vegan List and Pixi Vegan List 

Jessica started creating content in 2014 to help consumers with finding the best in vegan and cruelty free including beauty, food, lifestyle and fashion.
You May Also Like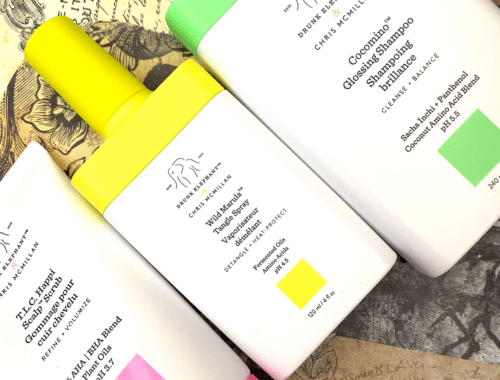 October 29, 2020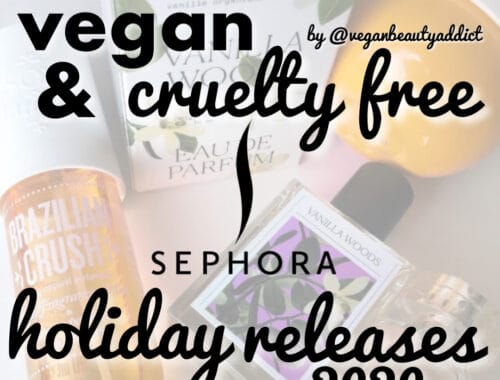 October 29, 2020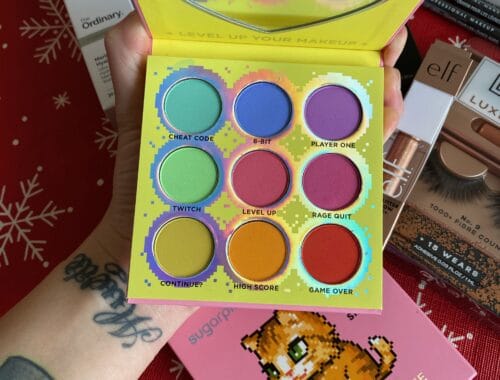 January 8, 2021